Impact Test Equipment Home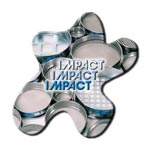 Welcome to Impact Test Equipment - manufacturers and suppliers of civil engineering materials testing equipment and instrumentation. From sampling equipment to microprocessor controlled testing systems for use on site or in the laboratory.
Concrete
Cement
Aggregates
Soils
Asphalt
Environmental Monitoring

Use the Search facilities and product categories to view information such as technical specifications, applicable standards, multiple images and operation manuals for our products.
Click here
if you would like to view a list of all the product categories on one page.
select products and add them to a Quote Cart. When your list is complete, view the cart and make any amendments or quantity changes. Submit your product list to the Impact sales team and they will aim to respond with a full quotation within 2 working days.
---
Impact is also a leading manufacturer of test sieves within the UK, Impact has been supplying to engineering, mining, chemical, pharmaceutical, agricultural and food industries for over 20 years, and are proud to have a reputation for supplying quality products and excellent service.
Our sieves are manufactured to the highest standards, with seamless frames to ensure a precise fit and superior quality. All sieves are supplied with certificates of conformity, or with UKAS calibration if required.